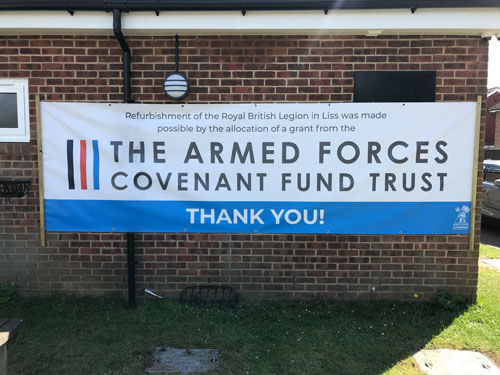 Project Invicta Update & Re-Opening – August 2020
Many of you may have notice that a lot of work has been going on at the Legion over the past three months. In all over £90,000 has been spent on refurbishing and redecorating the club and we are keen to see new and old faces back with us when we re-open this coming Saturday (8th August) at lunchtime.
As with all pubs and clubs social distancing will be in place but we hope that won't stop you enjoying the freshly decorated club which offers the cheapest prices anywhere in the area. Come and join us and if you are not a member yet we will give you a warm welcome and the opportunity to join as a full member.
Project Invicta Team & Liss RBLC Committee